News story
Key facts about antibiotic resistance
Antibiotics are important medicines that help fight infections caused by bacteria.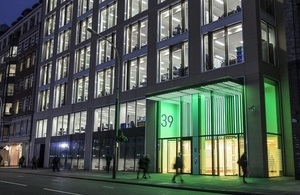 Antibiotic resistance - when an antibiotic is no longer effective - is one of the most significant threats to patient safety in Europe.
It is driven by the over-use of antibiotics and inappropriate prescribing, so it is important that we all use antibiotics in the right way.
Many antibiotics are prescribed and used when they don't need to be. For instance, antibiotics don't work for coughs and colds. These illnesses usually get better on their own.
There are very few new antibiotics in the development pipeline. As resistance in bacteria grows, it will become increasingly more difficult to treat infections, which is why it is important we use our existing antibiotics wisely.
Antibiotic resistance is a complex global public health issue. To tackle it effectively requires an integrated approach at a national, European and international level.
The UK is signed-up to the World Health Organization European Strategic Action Plan on Antibiotic Resistance which encourages sharing of information, developing effective interventions to prevent and slow down the development of multi-resistant bacteria, and working together to stimulate the development of new drugs and diagnostics.
In England, we have an integrated strategy that includes:
monitoring and surveillance of infections
promoting responsible prescribing and use of antibiotics
good infection control measures
More on antibiotic awareness:
Published 3 February 2012