News story
Kenya travel advice update
We advise against all but essential travel within 60km of the Somali border inland from the coastal strip, and to Garissa, due to continuing instability.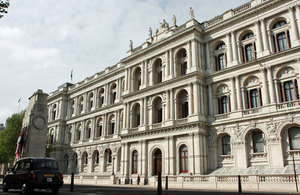 The Foreign Office has updated its travel advice for Kenya.
We advise against all but essential travel to within 60km of the Somali border, to coastal areas within 150km of the Kenya-Somalia border (this includes the Lamu area), to Garissa district and to low income areas of Nairobi, including all township or slum areas.
The Kenyan authorities have alerted the public to a heightened threat from terrorist attacks in Nairobi. We believe that terrorists may be in the final stages of planning attacks. Attacks could be indiscriminate and target Kenyan institutions as well as places where expatriates and foreign travellers gather, such as hotels, shopping centres and beaches. We strongly advise British Nationals to exercise extra vigilance and caution in public places and at public events.
FCO Travel Advice is kept under constant review. We will continue to monitor the situation closely and make further updates as necessary. Further details can be found in the updated travel advice on our website.
Published 12 January 2012