News story
Keeping Service personnel healthy in Afghanistan
A small team in Afghanistan is dedicated to reducing the risks of disease and injury amongst the UK's deployed Service personnel.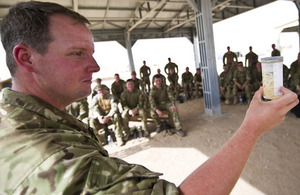 Historically, disease has had a far greater impact in reducing the capability of fighting forces than the number of battle casualties, so the environmental health (EH) team has a vital job to do to prevent disease and non-battle injuries (DNBIs).
Over the years, the focus of environmental health has changed. Operation Herrick in 2009 saw a lot of military activity where the insurgency threat was the main priority.
However, the austere conditions also provided a significant threat to the deployed forces, with outbreaks of disease reducing the available manpower and therefore the military capability. This was a result of basic living conditions with only simple ablutions.
The provision of safe drinking water was critical, produced by purifying river water to eliminate the disease risk and reduce the likelihood of malicious contamination of water sources.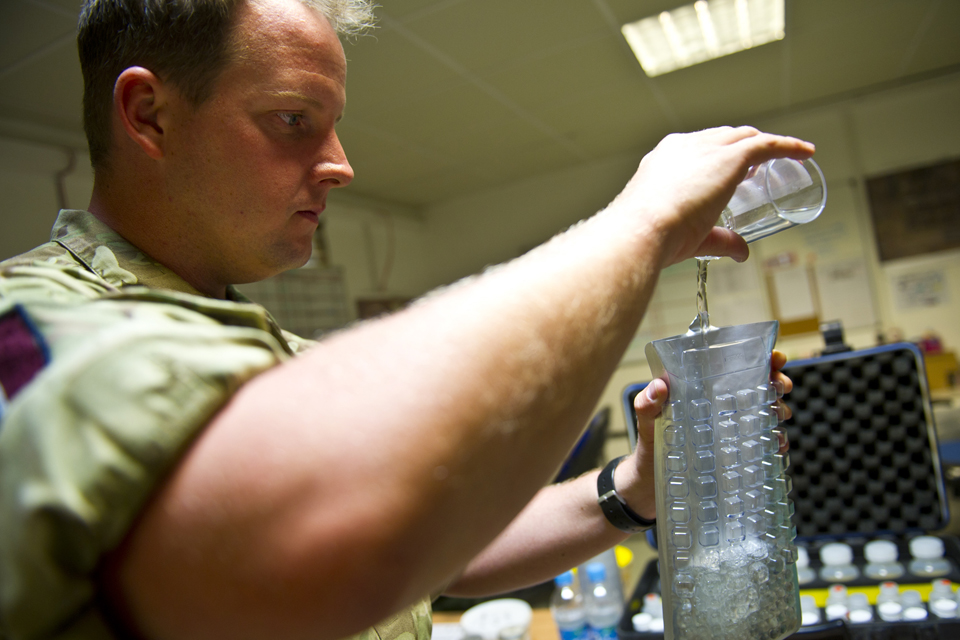 In 2011 there was a marked change in EH business. The UK's footprint had reduced from the widespread provinces to a domination of the ground in a smaller area, resulting in over 120 locations for the EH team to visit.
Each forward operating base had 4 to 5 patrol bases, with each having numerous checkpoints. Improvements to the supply chain and the introduction of bottled water had reduced, if not eliminated, the risk of consuming contaminated water, but, ever vigilant, the EH team continued to check its integrity. However, the risk of communicable disease remained high.
A further development in EH technology introduced the 'Lifesaver' water bottles which are used to purify water and render it safe to drink, allowing personnel to take water from untested sources and be confident the risk of disease was minimised.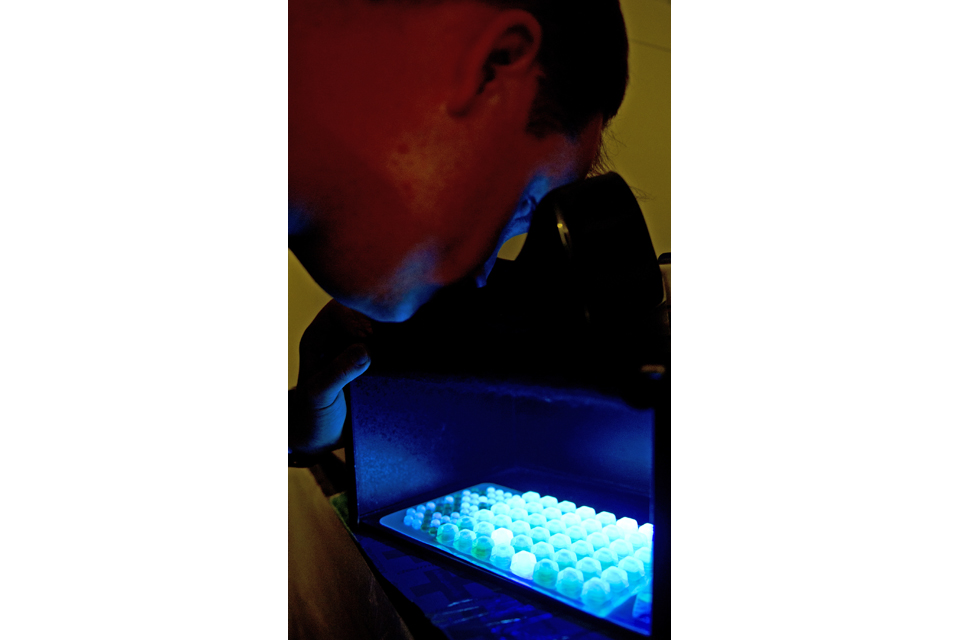 There was also extensive testing of tactical base ablutions units, introduced to provide improved showers and toilet facilities in austere conditions.
EH technician RAF Flight Sergeant Dan Biggs said:
Our routine work is very much the same regardless of the operational tempo or location; testing all water sources in theatre to ensure potable water is safe to drink, monitoring trends of disease and intervening where required, as well as conducting routine EH assessments of all locations across theatre.

From some hairy moments out on the ground to the routine work within unit lines, the need for environmental health as part of medical force protection is always a necessity and it is good to see that our small cadre of personnel is in as much demand as ever in order to maintain military capability and ensure fluidity of operations.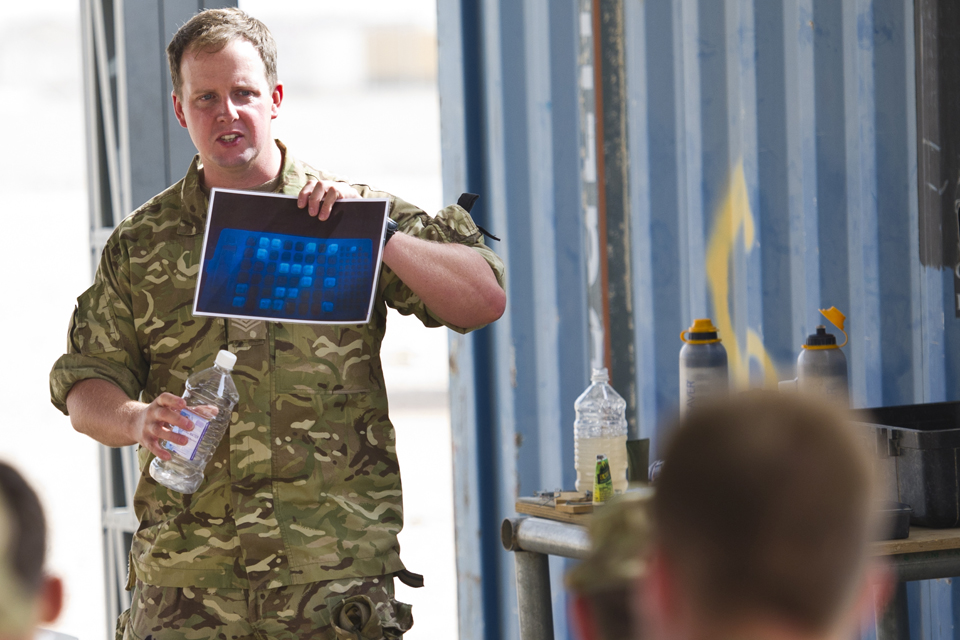 Flight Sergeant Biggs provides a brief for every military person who enters Afghanistan. He said:
It is important to give incoming personnel the most up-to-date and accurate information that can prevent them becoming ill during their initial arrival and throughout their tours. Whether that be climatic injuries such as heat illness, communicable diseases or insect-borne infections such as malaria.
This year the military transition is clear, the drawdown of British forces is in full swing and the EH team is fully focused on the risk to Camp Bastion.
As the number of outstations and forward operating bases has reduced, the population at risk at Camp Bastion has increased, requiring an increased effort to mitigate DNBIs at Camp Bastion and the other main operating bases.
Published 4 September 2013