News story
Keep healthy when travelling abroad this summer
With the start of the school summer holidays, people are urged to ensure they have prepared for a safe and healthy holiday.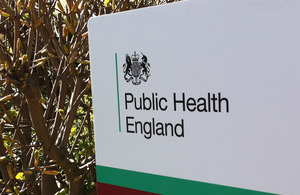 Public Health England (PHE) and the National Travel Health Network and Centre (NaTHNaC) have published an essential factsheet to keep travellers healthy and safe while abroad on holidays.
The factsheet advises travellers on preparing for holidays abroad by visiting a travel health professional before departing, to talk about vaccinations, and other preventive measures. It also includes helpful tips about avoiding sunburn, insect bites, and travellers' diarrhoea to travel sickness and sexual health advice.
Dr Jane Jones, a travel-associated infections expert at PHE, said:
Holidays' offer an opportunity for rest and relaxation and other benefits. However, a bout of diarrhoea can spoil your trip and some travel associated infections, like malaria, can be very serious. Taking preventive measures to protect yourself and your family against possible health problems makes good sense, and this applies even if you were born in the country you are visiting.
Dr Vanessa Field, joint director at NaTHNaC said:
Many travellers take unnecessary risks with their health when travelling overseas by not getting travel advice before they go. We strongly advice seeing a travel health professional in advance of your trip and making sure you are informed about the risks and precautions to take. This is the best way to prevent illness and injury, stay healthy, and have a safe and enjoyable trip. Information for travellers going to specific countries is available on the NaTHNaC website.
Published 23 July 2014