Journey through the afterlife
Ancient Egyptian exhibition at the British Museum.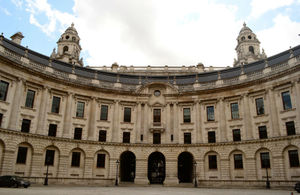 The world's longest Book of the Dead takes centre stage at the British Museum's major show this Autumn.
Beginning on 4 November to 6 March, Journey through the afterlife: ancient Egyptian Book of the Dead is the first time so many examples from the museum's unparalleled collection of Book of the Dead papyri have been displayed together.
The exhibition includes the longest Book of the Dead in the world. The Greenfield Papyrus measures 37 metres and has never been shown publicly in its entirety before. The Book that dates to 1600 BC is a compilation of spells thought to grant the dead eternal life.
Also on display an array of painted coffins, gilded masks, amulets, jewellery, tomb figurines and mummy trappings. State-of-the-art visualisation technology will provide new ways of accessing and understanding this visually dazzling display.
Further information
Published 1 November 2010