News story
Join webchat on clinical negligence scheme and smaller independent providers of NHS healthcare
A live webchat on clinical negligence scheme for trusts (CNST) being available on a voluntary basis to independent providers of NHS healthcare…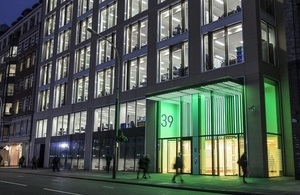 A live webchat on clinical negligence scheme for trusts (CNST) being available on a voluntary basis to independent providers of NHS healthcare will take place on Tuesday 20 November from 11am to 12pm.
The webchat will be hosted by John Mead, Technical Claims Director at the NHS Litigation Authority (NHS LA) and Robert Oldham, NHS Indemnity Lead at the Department of Health (DH).
The NHS LA is working with DH, independent healthcare companies and other stakeholders to consider offering direct membership of CNST to independent providers of NHS healthcare with effect from April 2013. Any extension of the CNST would require changes to regulations and is subject to ministerial approval.
Published 13 November 2012