News story
Jo Swinson attends the Muslim Women's Network AGM
The Minster for Women and Equalities speaks about ending violence against women and girls.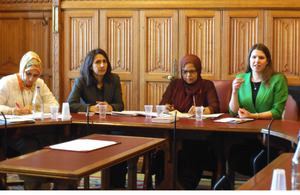 In March, Jo Swinson delivered a keynote speech at the Muslim Women's Network UK annual general meeting. The event was hosted by Baroness Haleh Afshar and Baroness Uddin at the House of Lords. The theme for this year's meeting was tackling violence against women and girls.
Ms Swinson spoke about the government's ambition to end violence against women and girls in all its forms. She noted that the government's approach focuses on the guiding principles of prevention; provision of services for victims; partnership working; risk reduction and improved justice outcomes.
She also spoke about the criminalisation of forced marriage, with the new legislation expected to be introduced in the 2013/14 parliamentary session and the Government's action to tackle Female Genital Mutilation (FGM), both nationally and internationally.
Further information
Published 29 March 2013