Jeremy Hunt welcomes funding partnership
Bank supports museum's learning programme.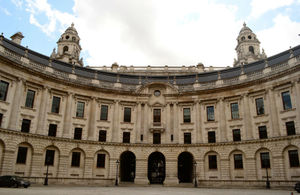 Culture Secretary Jeremy Hunt has welcomed a partnership between the Royal Bank of Scotland (RBS) and the Museum of London to educate schoolchildren.
The bank's Global Banking and Markets (GBM) arm is supporting the museum's Learning Programme and will allow it continue into 2013. The programme is expected to reach more than 100,000 schoolchildren a year.
GBM will also supply volunteers who will help develop and deliver a new financial markets education programme to teach local schoolchildren about London's financial history and the impact of financial markets on the social and economic climate.
"The partnership between RBS and the Museum of London is a fantastic example of business and culture coming together to make a positive contribution to the lives of young people," Mr Hunt said.  "The Museum of London is a wonderful institution and thanks to the generosity of RBS, many more children will be able to use its world class resources to further their education. RBS is one of a number of financial institutions that give a great deal of support to culture in the UK and it is important that their valuable contribution is properly recognised."
RBS has also become the first major corporate partner of the museum, which is based close to its investment banking operations.
Further information
Published 22 November 2011