Jeremy Hunt launches Plus Tate
Tate's new collaborative initiative for the visual arts.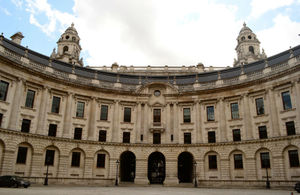 Culture Secretary Jeremy Hunt has today launched Plus Tate, a major new collaborative arts initiative.
Launched at Tate Modern, the scheme brings together Tate and 18 of the UK's most dynamic arts institutions. These Plus Tate partners including, BALTIC (Gateshead), and Cornerhouse (Manchester) will exchange ideas, knowledge and skills, as well as programmes and collections to broaden and deepen engagement in modern and contemporary art across the country. 
"In a week where we achieved a good spending settlement for the arts, I am very pleased to be at Tate to launch Plus Tate, said Mr Hunt. "It is an outstanding example of initiative, creative thinking and collaboration."
Plus Tate builds on the success of the Tate Connects pilot programme, where several organisations set new standards for cost-effective and resilient approaches to running galleries and arts organisations. The network has subsequently expanded to the 18 organisations within Plus Tate.
"The Plus Tate network is central to Tate's vision," said Nicholas Serota, Tate Director. "Working in partnership, collaborating closely with leading organisations that have high national and international profiles and strong links to their local communities, means we can support their further development and strengthen their hand by sharing with them Tate's resources and Collection."
Further information
Published 20 May 2012