Jeremy Hunt announces the appointment of a new member to the BBC Trust
Culture Secretary announced today that Suzanna Taverne has been appointed as a member of the BBC Trust for four years from 1 January 2012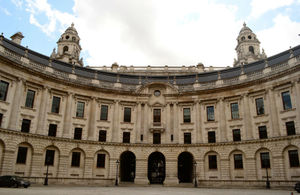 The BBC Trust is the governing body of the BBC, responsible for representing the interests of licence fee payers.  It applies the principle of public value in holding to account the BBC Executive Board, which is responsible for the day-to-day management of the BBC.  The Trust also ensures that the BBC's activities are not anti-competitive and are consistent with a vibrant and dynamic broadcasting market.
Biographical information
Suzanna Taverne has worked at a high level in financial, media and cultural organisations. Suzanna is currently a Non-Executive Director of the Nationwide Building Society and a Non-Executive Director of Ford Credit Europe. She is also a Trustee of the Design Museum, the Shakespeare Schools Festival and the Consumer Credit Counselling Service. Previously, she was Operations Director of Imperial College and Managing Director of the British Museum, responsible for delivering The Great Court - a £100 million millennium project. Before that, Suzanna worked for Pearson Plc as Director of Strategy, as a consultant to Saatchi & Saatchi Plc and as Finance Director of The Independent.  She started her professional life as an investment banker, working on mergers and acquisitions at S.G. Warburg & Co. Ltd. 
Notes to Editors
The Trust is led by the Chairman and has 11 other members including the Vice-Chairman.  All members are responsible for representing the public interest as a whole. The Trust includes four members formally designated as members for each of the constituent nations of the United Kingdom.

The appointment and reappointment have been made in accordance with the OCPA Code of Practice. All appointments are made on merit and political activity plays no part in the selection process. However, in accordance with the original Nolan recommendations, there is a requirement for appointees' political activity (if any declared) to be made public. Suzanna Taverne has not declared any such activity.

The appointment is made for four years from 1 January 2012 to 31 December 2015. The post is remunerated at a level of £35,935per annum, for a two day per week time commitment. Trust members currently take a voluntary reduction of 8.3 per cent from their fees. The reduced rate for this position is £32,952.
Press Enquiries: 020 7211 2210
Out of hours telephone pager no: 07699 751153
Public Enquiries: 020 7211 6000
Published 20 May 2012