News story
Jane Wilson Appointed as a Trustee of Tate
The Prime Minister has appointed Jane Wilson as a Trustee of Tate for four years, commencing on 30 March 2018.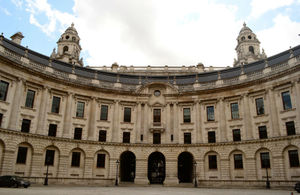 Jane is an artist practitioner who has been working in collaboration with her twin sister, Louise Wilson, since 1989. Currently she is joint Professor of Fine Art at Newcastle University with Louise (2017-). Prior to this she was Senior Tutor of Moving Image at R.C.A. (2015-2017). She has held many exhibitions both nationally and internationally, most recently 'Sealander', a two person presentation at the Focus Gallery at The Getty Museum in Los Angeles. Jane is also a board member of DACS.
The role is not remunerated. This appointment has been made in accordance with the Cabinet Office's Governance Code on Public Appointments. The appointments process is regulated by the Commissioner for Public Appointments. Under the Code, any significant political activity undertaken by an appointee in the last five years must be declared. This is defined as including holding office, public speaking, making a recordable donation or candidature for election. Jane has declared no such activity.
Published 23 April 2018