Italian masterpiece acquired for the nation
Painting to go on display thanks to tax scheme.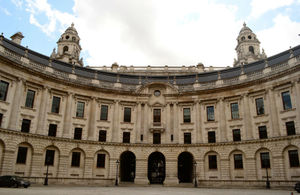 A masterpiece by one of the greatest painters of 17th century Italy will go on public display after being acquired through the Acceptance in Lieu scheme.
Guercino's The Samian Sibyl, has been temporarily allocated to the National Gallery, where it will be on display from 8 March.
"This stunning painting, with its fascinating history, is a brilliant example of the success of the Acceptance in Lieu scheme and it is wonderful that this arrangement continues to bring masterpieces like this into public collections," Culture Minister Ed Vaizey said.
The Samian Sibyl was commissioned by an Italian nobleman as one of a pair of paintings to depict the Biblical King David and a Sibyl, one of the pagan priestesses who foretold the birth of Christ.
The two paintings remained in Italy until 1768, when John, 1st Earl of Spencer, purchased them for the newly finished Spencer House until the late nineteenth century. During the last century, they have hung at Althorp, the Northamptonshire home of the Spencer family.
The painting will remain in the National Gallery until a decision has been taken on where it should find a permanent home.
Further information
Published 7 March 2012