News story
IT systems and coding (including GS1)
Standard coding and technology can make a big impact on transforming procurement in the NHS. Technology won't change behaviours and attitudes…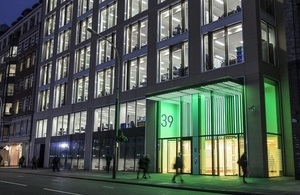 Standard coding and technology can make a big impact on transforming procurement in the NHS. Technology won't change behaviours and attitudes but through the introduction and use of effective, well thought out systems many of the improvements needed in the NHS can be achieved.
The failure to use standard codes, classification and descriptions means when information is collated it isn't necessarily accurate or reliable. There are a number of standards that NHS organisations are encouraged to use to improve data quality and ensure better information is available to allow trusts to make better and more informed decisions
A key standard that needs to be more widely used is the GS1 coding as a means of identifying products in the supply chain. Using the information from GS1 bar codes, provided by manufacturers is an information resource that can be used across the NHS. As the manufacturer is responsible for maintaining the data it massively reduces the burden on the NHS to maintain the data and makes it easier to track, compare and manage purchases; both within and across trusts. Using the improved data has major efficiency benefits and provides benefits on patient safety
More information on work already done in the patient safety area can be found at: www.connectingforhealth.nhs.uk/systemsandservices/aidc
There are a number of codes and technologies provided by GS1 that support efficiency in the supply chain, and can be used to help generate good quality management information, these include:
GTIN - Global Trade Item Number: usually seen as a barcode (it could be RFID) this is the number that uniquely identifies a product
GLN - Global Location Number: this will uniquely identify a location within an organisation, combing the GTIN with a GLN is a means of ensuring the right product gets to the right location every time.
There are other technologies available from GS1 that support the use of these unique identifiers.
Read the recent announcement by Simon Burns MP, regarding GS1: Introduction of bar codes will save NHS millions.
More information can be found about GS1, including access to case studies where GS1 coding has been used in the NHS: GS1 Website
There are a number of other coding and classification systems that can be used in combination or alongside GS1 such as:
DUNS numbers, the unique supplier identification number generated by Dunn and Bradstreet and used in sid4health the NHS Supplier Information Database
NHS eClass the NHS's own product and services classification (distinct from coding) system
dm&d a vocabulary dictionary containing unique identifiers and associated textual descriptions for medicines and medical devices that can be linked to GS1
Published 11 January 2012