Israeli Prime Minister meets UK Foreign Secretary
The two leaders discussed a broad range of common issues, including the efforts to advance the diplomatic process in the region.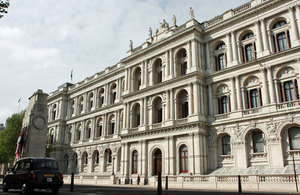 Israeli Prime Minister Benjamin Netanyahu and UK Foreign Secretary William Hague held a productive working meeting at the Prime Minister's office in Tel Aviv on 4 November.
Israel and Great Britain maintain very close ties on strategic issues, especially Iran. It was agreed that another official meeting will be held soon in Israel.
Israel welcomes the British government's explicit commitment to amend the universal jurisdiction law.
Published 4 November 2010