ISPs launch open internet code of practice
Comms Minister says agreement is "great news for consumers".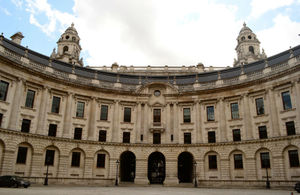 A group of the UK's largest internet service providers (ISPs) are signing a voluntary code of practice in support of the open internet.
The companies have agreed to provide full and open internet access products as the norm, and not to use traffic management practices to restrict or block their customers' use of competitors' services.
A new process is also being established to allow content providers to raise potential cases of targeted discrimination with ISPs, and refer unresolved cases to the Broadband Stakeholder Group (BSG) who will share them with Government and communications watchdog Ofcom.
"This voluntary agreement is great news for consumers," Communications Minister Ed Vaizey said. "It marks a significant commitment from leading ISPs to uphold the principles of an open internet and gives certainty to their customers.
"The internet has been built on openness and low barriers to entry, and this agreement will ensure that continues. By committing to transparency, these ISPs are empowering their customers to make informed decisions about the services they want."
Pamela Learmonth, Chief Executive of the BSG, which facilitated the agreement, said: "With this code ISPs are making practical, tangible commitments to the open internet. The open internet model has long supported the innovation of new services and allowed customers to discover informative, useful and creative applications, services and content, and this must continue."
The current signatories of the code are: BE, BT, BSkyB, KCOM, giffgaff, O2, Plusnet, TalkTalk, Tesco Mobile and Three.
Further information
Published 30 August 2012