ISPs commit to aiding parental control
New Code of Practice sets out measures to help parents block inappropriate online content.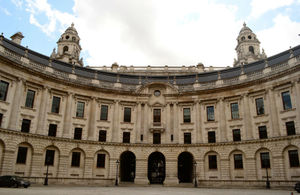 The UK's biggest internet service providers (ISPs) have pledged to better inform and educate parents about controlling access to material on the internet.
BT, Sky, TalkTalk and Virgin Media have published a Code of Practice developed from talks between ISPs, Government, NGOs and parents' and children's groups. It follows a recommendation in the Bailey Review that ISPs should make it easier for parents to block access to adult and age-restricted content.
Communications Minister Ed Vaizey said he was pleased to see practical steps being taken to help parents. He added: "I look forward to continuing to work with the ISPs and the rest of the industry to help children enjoy the benefits of the internet safely."
The code is the first step in an ongoing commitment by the four main ISPs to work with each other and other interested parties to explore new technologies that will give parents an active choice to control the content their children can access.
It includes commitments to increase awareness of the availability of parental controls, to present new customers with an enforced choice about filtering access when their service is set up and to work closely with the UK Council for Child Internet Safety to promote clear, accessible channels for parents to report concerns.
An annual review of progress against the commitments will be published, with the first report set to be released in October 2012.
Further information
Published 31 October 2011