News story
IPPR report into other civil service models published
The Institute for Public Policy Research (IPPR) have released a report into accountability arrangements in overseas civil services.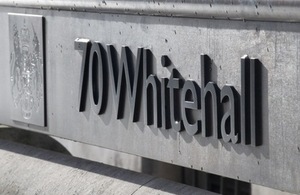 The Cabinet Office has today published a report by the Institute for Public Policy Research (IPPR) into other civil service models. The IPPR's report is the first piece of policy advice commissioned by ministers through the Contestable Policy Fund established in the Civil Service Reform Plan. Its publication comes a year after the government's Civil Service Reform Plan was published in June 2012.
The IPPR have examined how civil services work abroad, with a particular focus on accountability arrangements. The report examined countries from the United States to France, and from Singapore to Sweden, with a particular focus on Westminster-based systems such as Australia, Canada and New Zealand. Their report includes a series of recommendations, which are not agreed government policy, but are presented for the government to consider. The government will provide its response to the report in due course.
The report fulfils an action in the Civil Service Reform Plan to examine how civil service accountability works in New Zealand.
Minister for the Cabinet Office Francis Maude said:
We are rightly proud of so much that our civil service does. But it would be arrogant to assume that there is nothing we can learn from how other countries do things. That is why we asked the respected think tank, the Institute for Public Policy Research, to examine how other civil services work.

I welcome this report which makes an important contribution to the debate. We will consider it carefully as we formulate the next steps of our reform programme for the civil service.

I am pleased the IPPR's recommendations are evolutionary and go with the grain of our Westminster system.

The government will be updating Parliament in due course with the next steps for the Civil Service Reform programme.
Published 17 June 2013