Press release
Invitation to Charity Commission Annual Public Meeting
Commission invites charities, trustees and their advisers to attend its Annual Public Meeting on 17 September 2014.
This news article was withdrawn on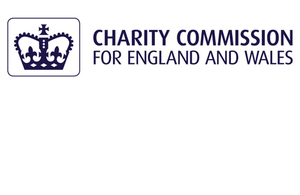 The meeting will be chaired by William Shawcross, chairman of the Charity Commission, who will also open the meeting. Attendees will then hear from the regulator's new Chief Executive, Paula Sussex, on the Commission's work over the last year and her plans for the coming months.
The meeting will also include a lecture from the renowned historian and author Dr Frank Prochaska on 'The State of Charity'. Dr Prochaska, a former lecturer in British history at Yale, will also invite attendees to comment and discuss the topic.
The event is to be held at Church House in Westminster from 4pm to 6pm and will be followed by a drinks reception.
The meeting is free to attend. To book a place please email publicmeetings@charitycommission.gsi.gov.uk
Ends
PR 70/14
Notes to Editors
The Charity Commission is the independent regulator of charities in England and Wales.
Our mission is to be the independent registrar and regulator of charities in England and Wales, acting in the public's interest, to ensure that:

charities know what they have to do
the public know what charities do
charities are held to account

Frank Prochaska taught British history at Yale in recent years and currently lives in Oxford, where he is a member of Somerville and Wolfson Colleges. His books include Women and Philanthropy in Nineteenth-Century England; The Voluntary Impulse; Royal Bounty: The Making of a Welfare Monarchy; and Christianity and Social Service in Modern Britain.
Published 8 August 2014