Press release
Investment funds guidance published
Revised guidance on CIFs and CDFs now available.
This news article was withdrawn on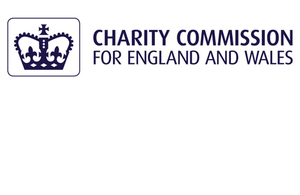 The Charity Commission, the independent regulator of charities in England and Wales, has published revised guidance on Common Investment Funds (CIFs) and Common Deposit Funds (CDFs) ahead of compliance with a new European Directive which becomes compulsory on 22 July 2014.
CIFs and CDFs are pooled investment funds that only charities can invest in. As registered charities they are regulated under charity law by the Charity Commission and as investment funds, their managers are subject to oversight by the Financial Conduct Authority.
The new guidance published today follows the recent public consultations on revised model schemes for CIFs and CDFs. The model schemes were revised because of changes to the way the managers of investment funds will be regulated as a result of the Alternative Investment Fund Managers Directive (AIFMD), due to come into full force on 22 July 2014.
The revised guidance reflects the changes imposed by the AIFMD as well as other updates. Key changes include:
one piece of guidance on CIFs and CDFs including easy access to the new model schemes

a reminder that regulation by the Charity Commission does not mean that CIFs or CDFs are endorsed by the regulator. Trustees must make a decision about whether the investments are right for their charity.

a model resolution which can be used by the funds to make their schemes AIFMD compliant
Jane Hobson, Head of Policy at the Charity Commission, said:
The revised guidance published today provides one go-to guide for both kinds of investment funds.

We know that these investment funds are well used, with over 30,000 charities investing in either a CIF or CDF. Figures given to us by the funds show their combined net assets to be in excess of £9b and such a significant amount of money properly deserves the protection of regulation by the Financial Conduct Authority.

However, we accept that charities also feel assured by our regulation of the funds as charities and so we have recommitted to this. But we must be clear - our role as regulator should not be viewed as a mark of endorsement of the funds for use by charities.

Trustees must continue to make informed decisions about how to invest charitable funds, and they should consider taking professional advice where necessary.
The full revised guidance is now available on the Charity Commission website.
Ends
PR 59/14
For press enquiries contact the press office.
Notes to Editors
The Charity Commission is the independent regulator of charities in England and Wales. See www.charitycommission.gov.uk for further information.
Our mission is to be the independent registrar and regulator of charities in England and Wales, acting in the public's interest, to ensure that: * charities know what they have to do * the public know what charities do * charities are held to account
The total asset figure has been compiled from the 2012 annual returns submitted to the Charity Commission. The total net assets of registered CIFs were shown to be just over £8b. The total net assets of registered CDFs was shown to be approximately £1.3b.
The annual returns (ARs) for CIFs show approximately 13,000 investors for all. The ARs for 1 CDF shows 13,000 investors - the other one shows 8,000 on its website.
Published 15 July 2014