International co-operation essential for e-privacy
Communications Minister Ed Vaizey has called for international collaboration to produce a consistent set of rules covering e-privacy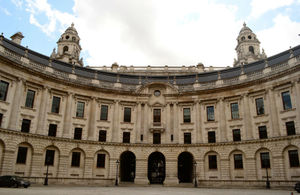 Speaking at a CBI forum on e-privacy and the digital economy, Mr Vaizey said the European Commission and the US were currently looking at the rules covering data protection on-line and it was essential they work together.
Mr Vaizey said:
"With TV, radio and publishing, Governments can to an extent set their own rules. These are mediums that respect national boundaries. The internet does not. When we place information on the Internet, we are sharing it with the world. 
"The rules governing on-line privacy need to reflect that.  For the sake of web users and businesses we need a unified and consistent approach to on-line privacy that crosses borders."
The US has set out the principles underpinning a "consumer privacy bill of rights", which would be similar to Europe's current data protection and e-Privacy directives.
The European Commission is looking to revise the Data Protection Directive, which was introduced more than a decade ago.
The Minister said:
"I believe that it is therefore vital that the Commission works closely with the US Administration, so that we can move towards a unified approach that will benefit consumers and businesses alike on both sides of the Atlantic. 
"Creating an international standard for on-line privacy will ensure businesses compete on a level playing field while web users enjoy the same protections wherever a website is based.
"We all want to have better control of our data. We all want to see business thrive and innovate. The trick is ensuring that we strike the right balance."
The Minister also spoke about the revisions to the EU's Privacy and Electronic Communications Directive, which will be implemented by May 25.
The main impact of the revisions will be on the way websites use cookies, which are small text files that websites place on users computers to remember information, such as the user's preferences.
Mr Vaizey said:
"It's a good example of a well-meaning regulation that will be very difficult to make work in practice. If we get the implementation wrong, it will seriously hamper the smooth running of the internet, and it's therefore a provision that should concern the consumer as well." 
He said the Government was working with browser manufacturers to see if browsers can be enhanced to provide easy to use settings for cookies and was supporting cross-industry work on the use of cookies in behavioural advertising.
The Communications Minister said:
"We don't want to be prescriptive. We want business, regulators and consumers to continue to work together to provide solutions as problems arise.  And we want to see sensible solutions that balance privacy and innovation."
The Government will shortly publish full details of how it will implement the revised directive.
The regulations will be in place by May 25 but the Government recognises that work on the technical solutions will not be finished by that date. The Government does not expect enforcement action to be taken in the short term against businesses and organisations working to address their use of cookies.
Published 29 March 2011