World news story
International Child Protection Certificate launched in Cambodia - a new initiative to prevent child exploitation
It is a new police check for UK nationals who are travelling and working overseas.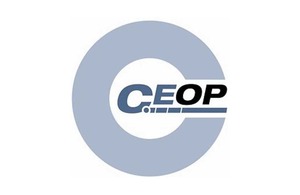 A new international initiative to prevent UK sexual offenders travelling to other countries and gaining access to children through teaching or volunteering roles is being launched in Cambodia, by the UK's Child Exploitation and Online Protection Centre and the British Embassy.
The initiative is the International Child Protection Certificate. It is a new police check for UK nationals who are travelling and working overseas and will help identify and screen out those who are unsuitable to be working with children. The CEOP Centre has found that some international schools, charities and other agencies overseas do not currently have access to the same level of police checks available to organisations in the UK, sometimes enabling sex offenders to gain positions of trust with children.
The ICPC builds on CEOP's partnerships and work in Cambodia and across South East Asia. CEOP works with their Advisory Panels made up with key specialists from law enforcement, education, children's charities and NGO's working together to better safeguard children.
Peter Davies, Chief Executive of CEOP said:
There is clear evidence to suggest that serious sex offenders who are known to authorities in the UK will often seek out opportunities to work or volunteer abroad. In many instances this will be through teaching roles but could equally be through other occupations such as a charity worker, an orphanage worker or as a children's home worker. The International Child Protection Certificate is intended to be a world-wide safeguard which will give employers and voluntary organisations reassurance that applicants have no convictions in the UK which would make them unsuitable to work with children. It's the only UK police check for UK nationals and residents working overseas for some organisations overseas so it's an essential pre-employment or placement check to protect children.
His Excellency, Mark Gooding OBE, the British Ambassador in Cambodia said:
I am delighted that the ICPC is being launched in Cambodia. This is a direct UK response to a need here and in other countries. The number of British nationals visiting and living in Cambodia is increasing, supporting Cambodia's socio-economic development. The ICPC is an important measure to prevent anyone from UK with a criminal history from obtaining a position that would give them access to children. This complements the prevention and safeguarding work that CEOP is doing with the Cambodian National Police and many Cambodian and British NGOs here.
David Hunt, Vice Principal of iCAN British International School said:
The safety of our young people, both online and in the real world is a priority for us and we were delighted to twice host the CEOP 'International Child Protection Network Safeguarding Children Training'. This has enabled our staff and other key professionals here in Cambodia working with children, to equip young people with the skills necessary to ensure they are safe.
At iCAN we require all our teachers to have a current criminal records clearance, or equivalent for non-UK nationals. The introduction of the new International Child Protection Certificate (ICPC) here in Cambodia, and around the world, will enable prospective British teachers who are not holding current clearances to request an ICPC to provide for prospective employers. This is a great step towards making all organisations working with children, much safer places.
Further information
The Child Exploitation and Online Protection Centre
CEOP works in both online and offline environments to protect children from sexual exploitation. Full information on all areas of work, as well as online safety messages and access to online reporting, can be found at CEOP
For more information about the International Child Protection Network, please visit ICPN. Or call the CEOP Press Office: +44 870 000 3434, or email press@ceop.gsi.gov.uk
To apply for the ICPC, visit ICPC website
Data from the UK Association of Chief Police Officers Criminal Records Office (ACRO)
According to ACRO from 2008 - 2012, 457 UK nationals were arrested overseas for sexual offences against children. These countries included Germany, USA, France, Spain, Thailand and Cambodia.
Published 22 February 2013