News story
Integrated health and social care programme expanded
Programme to promote innovative ways of joining up health and social care extended to 11 new areas.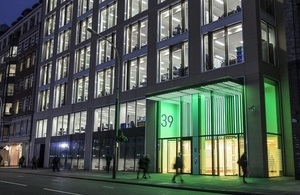 The aim is to make health and social care services work together to provide better support at home and earlier treatment in the community to prevent people needing emergency care in hospital or care homes.
The new integrated care pioneer areas are:
Airedale, Wharfedale and Craven
Fylde Coast
Camden
Greater Manchester
Nottingham (City)
Nottinghamshire
Sheffield
South Somerset
Vale of York
Wakefield
West Norfolk
The first annual report for the Integrated Care Pioneers Programme sets out the experiences of the first 14 areas to take part in the programme. It provides examples of best practise to help other areas to develop innovative ways of joining up their health and social care services.
These pioneers have shown that, by working together to prevent people becoming ill, they can reduce hospital admissions, reduce the amount of care people need, and save money.
Pioneers are local areas that:
are covered by a clinical commissioning group or local authority, or larger area
use innovative approaches to delivering integrated health and social care services
work across the whole of their local health, public health and care and support systems, and with other local authorities to achieve and demonstrate the scale of change needed
As part of the programme, the National Collaboration for Integrated Care provided expertise and constructive challenge to help the pioneers succeed and increase the rate of change.
Each partner involved in moving forward the work of the pioneers has contributed to the report 'Integrated Care and Support: Our Role in the Pioneers Programme'. The report sets out partners' experiences of being involved in the programme and what they hope to see it achieve in the future.
Published 28 January 2015