Innovative firms capitalise on emerging technologies
Jo Johnson hosts meeting of tech start-ups.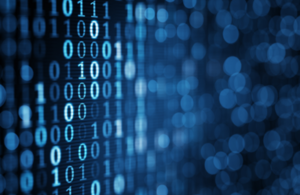 Technology businesses in London are helping the city outperform every other European capital, Minister Jo Johnson has heard.
The Minister for London visited Amazon Web Services to host a roundtable meeting of tech start-ups, which was told that the city attracted £13.8 billion of investment between 2012 and 2016, more than Paris, Berlin and Amsterdam combined.
Among the attendees were Goodbox, a firm developing contactless devices to help charity and non-profit sectors raise money by making it easier for people to donate.
Minister for London Jo Johnson said:
London has always been at the forefront of developing emerging technologies.

The city's technology sector will continue to flourish for years to come and it was great to see so many companies which are leading the way, using new innovations to help make people's lives easier.
The Digital and Industrial Strategies sets out how the government will build on the success by building a world-leading digital economy that works for everyone including supporting the social sector to become digitally confident.
News desk enquiries
Media enquiries 020 7944 3021
Out of hours media enquiries 020 7944 4292
Switchboard 0300 330 3000
Published 7 November 2018