News story
Innovation funding: £14 million to catalyse energy ideas
Energy Catalyst funding available to help businesses solve the energy 'trilemma' with world-leading solutions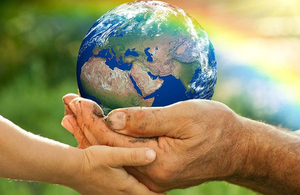 Innovate UK has just opened the latest round of the Energy Catalyst competition to provide investment and support to help your business innovate at the time, in the way and at the scale that you need it. The funding will help take your energy idea from concept to pre-commercial readiness.
Three energy challenges
We can no longer take energy for granted. Now is the time to find solutions to reduce emissions, improve security of supply and reduce cost. £14 million will be invested to help find solutions to address this energy trilemma.
The UK has a legally-binding obligation to ensure that 15% of our total energy must come from renewable sources by 2020. Other opportunities to develop innovative new products and services are presented by domestic policy and legal requirements, such as:
the statutory requirement that UK greenhouse gas emissions must be reduced by 34% by 2020 and 80% by 2050 (based on 1990 levels)
the security of an estimated 85GW indigenous supply requirement in the UK by 2020
the need to provide affordable energy for all
The Energy Catalyst was set up by Innovate UK, the Engineering and Physical Sciences Research Council and the Department of Energy and Climate Change.
Published 13 November 2014