Information strategy to give people more control over their care
The Department of Health has today published its information strategy - The power of information - which sets a ten-year framework for transforming information for the NHS, public health and social care.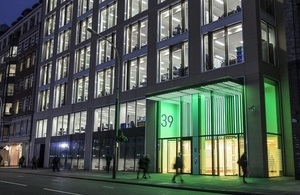 The focus of the strategy is on improving access to information, including a commitment that people will be able to access their GP records online by 2015.
Other ambitions are for test results to be available electronically and that people will be able to book or re-arrange their medical appointments online.
This one-page visual guide helps demonstrate the key benefits to people of having better access to their health and care records and to services online.
Within the strategy the Department has identified dozens of case studies from across the country where GPs, hospital trusts or suppliers are ahead of the game in delivering services in this new way. Examples include:
The strategy also commits to creating a new website, or portal, that will act as a single trusted source of information across the NHS, public health and social care.
To find out more go to the information strategy website where you'll find a summary of what the strategy will mean for you, and the full publication as a download.
Published 21 May 2012