Information for the Review Body on Doctors' and Dentists' Remuneration (DDRB): review for 2012
Pay uplifts for all doctors and dentists, who work for the NHS, are determined by the Government in light of recommendations made by an independent…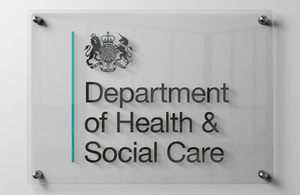 Pay uplifts for all doctors and dentists, who work for the NHS, are determined by the Government in light of recommendations made by an independent Pay Review Body.  This body takes evidence from the four UK Governments, trade unions and NHS Employers before making their recommendations.
The Chief Secretary to the Treasury wrote to the Pay Review Body Chairmen on 26 June 2011 to explain that for those workers paid above £21,000 the Government would not submit evidence or seek recommendations on pay uplifts for 2012-13. This was confirmed by the Secretary of State for Health in his letter of 22 August which also made  a commitment to provide information on recruitment, retention and other aspects affecting the medical workforce.
The Government subsequently announced a two-year pay freeze across the public sector for 2011-12 and 2012-13 for those earning basic salaries of more than £21,000 a year. However, they agreed to honour their commitment to protect those on low incomes and announced that those whose basic salaries were £21,000 or less would receive uplifts of a minimum of £250 a year.
This document provides written and statistical evidence gathered by the Department for the Review Body responsible for remuneration of doctors and dentists.
Published 1 November 2011