World news story
Information for British Nationals living in China
This was published under the 2010 to 2015 Conservative and Liberal Democrat coalition government
For British Nationals living in or visiting China, please read the following information for our opening hours and services.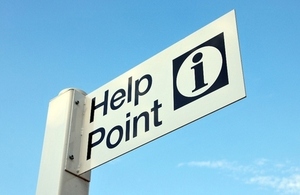 Changes to Notarial Services: Life certificates for UK state pensions
If you claim your UK state pension but live abroad, please note that the Department for Work and Pensions' rules on providing "Life Certificates" have changed. If you have received a Life Certificate from the UK Pension Service it is important that you reply as quickly as possible. You'll need to get it signed by a 'witness' and send it back, as instructed on the form. Consular staff can no longer provide this certificate. Your payments may be suspended if you don't respond. The list of people who can witness a life certificate is now the same as the list of people who can 'countersign' a passport photo, although they don't need to live in the UK, or have a British or Irish passport.
Please click here for further information on how to receive your pension abroad or contact the International Pension Centre in the UK on telephone: + 44 191 218 7777.
Changes to Chinese visa requirements
British nationals visiting or living in China should note that Chinese visa rules changed from 1 July 2013.
If you require an Exit Visa to leave China, you will need to apply to your local Public Security Bureau Entry-Exit Administration office. Our information is that you should allow 7 working days to obtain an Exit Visa.

If you intend to remain in China longer than 180 days, you will now require a residence permit. You may be asked to provide evidence of "No Criminal Record" - you can find information on how to obtain this in our Living in China section. Visit visas may not be extended more than once, for a maximum of 30 days. Our information is that you should allow 15 working days to obtain a residence permit.

If you are living with a partner but not married, you/your partner can also now apply for a Residence Permit but you may be asked to provide a "Certificate of Co-habitation". However the Embassy cannot certify that you are cohabiting. You can come to us to make an Oath or Statutory Declaration to that effect but we cannot guarantee the Chinese authorities will accept it.
For further details on the new visa rules, please ask your nearest Chinese Embassy or Public Security Bureau.
Where we are
We provide Consular Services at our four posts in mainland China and provide information and advice on our webpages and via regular news feeds on Facebook, Twitter and now also Weixin / WeChat (search for 'UK Consular' in official accounts). Frequent travellers to China should register to receive notification of China Travel Advice updates.
You can find frequently requested information on our website, so please look there first. Please note we cannot answer UK passport or visa enquiries.
For services we provide, please visit our web pages.