Industry summit to mark World IPv6 Day
Meeting will look at how to ensure a coordinated approach to the switch from IPv4.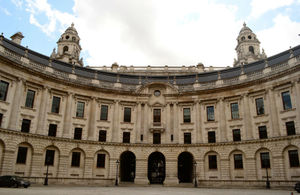 Communications Minister Ed Vaizey will mark tomorrow's World IPv6 Day by meeting with key industry figures to discuss progress on switching to the new protocol.
Every device that connects to the internet is given an IP address made up of a string of numbers. Internet Protocol version 4, the system currently used, supplied about 4.3 billion addresses which have nearly been exhausted. IPv6 uses longer sequences of numbers and will therefore create many billions more addresses.
The Government has supported the creation of 6UK, a not-for-profit organisation that aims to help with the smooth transition to IPv6.
"We must ensure we create the conditions that allow the Internet to continue to grow and for companies to produce fresh innovations," Mr Vaizey said. "IPv6 is key to the continued growth of the Internet.  It is essential industry deals with the switch-over before there is an impact on the Internet. I look forward to hearing from industry about the work already being done on this crucial issue."
In February this year the last blocks of IPv4 addresses were allocated to the regional bodies that distribute them to companies and users.  World IPv6 Day aims to raise awareness and major organisations including Google, Facebook and Yahoo will use IPv6 for the day.
Further information
Published 7 June 2011