Industry asked for views on using £150 million to eliminate mobile not-spots
The mobile phone industry is being asked for views on how the Government should invest £150 million to spread mobile coverage across the UK.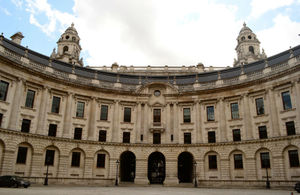 In October last year the Chancellor announced £150 million for improving mobile coverage across the UK with the aim of extending it to 99 per cent of the UK population and eliminate voice not-spots - areas without the coverage to make a mobile phone call. 
Communications Minister Ed Vaizey today published a document asking industry for information and views on where the not-spots are, the best approach to tackling them, the different infrastructure options and ensuring the chosen solution can be used by all mobile operators.
Mr Vaizey said: "Mobile phones have changed our lives.  In just a couple of years they have developed into a device we use to shop, watch films, access the Internet and spawned an entirely new industry dedicated to developing apps.
"But for as many as one in ten people a mobile is little more than an expensive paperweight in their own home.
"The Government is determined to provide the UK with the communications infrastructure we need to live, work and drive economic growth in the digital age.
"The views of industry experts will be invaluable in ensuring we use this £150million to bring mobile coverage to as many people as possible."
Industry are being asked to respond to the questions in the document within 30 days so procurement can begin in spring this year, with users seeing the benefit from early 2013.
A separate question document will be published shortly to seek the views of Local Authorities and Devolved Administrations. 
The investment will be used to deliver voice and basic text services to areas where there is poor or no coverage.  However we will seek to make any new infrastructure suitable for upgrading so it could be used for new services such as 4G.
Notes to Editors
1. The Mobile Infrastructure Project: Industry Stakeholder Engagement document.
2. The Chancellor announced the new investment in October 2011.
Press Enquiries: 020 7211 2210
Out of hours telephone pager no: 07699 751153
Public Enquiries: 020 7211 6000
Published 11 January 2012