News story
Independent review into the strategic role of Tidal Lagoons in the UK published
The Hendry Review has today published its report on the strategic role of tidal lagoons in the UK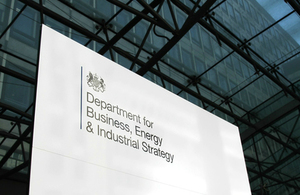 The Independent Review into the feasibility and practicality of tidal lagoon energy in the UK, led by the Rt Hon Charles Hendry, was commissioned in February 2016 to assess:
whether, and in what circumstances, tidal lagoons could play a cost effective role as part of the UK energy mix;
the potential scale of opportunity in the UK and internationally, including supply chain opportunities;
a range of possible structures for financing tidal lagoons;
different sizes of projects as the first of a kind;
whether a competitive framework could be put in place for the delivery of tidal lagoon projects.
Business and Energy Secretary Greg Clark commended Mr Hendry and his team for their hard work and will now consider the recommendations and the issues which would arise from a broader lagoon programme in detail.
Secretary of State for Business, Energy and Industrial Strategy, Greg Clark said:
"I am grateful to Charles and his team for the hard work that has gone into the Review. The issues are particularly complex as they relate to untried technology in the marine environment.
"The Government's energy planning is focused on ensuring affordable, secure, low-carbon energy. We will now consider recommendations and determine what decision is in the best interests of the UK energy in the long term."
A full government response will be published in due course.
Notes to editors
Published 12 January 2017