Inclusive web design principles published
A list of 10 principles that should be applied by web designers to create beautiful, usable and accessible websites has been published.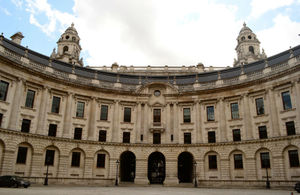 The Ten Principles of Inclusive Web Design are an update of the design principles listed in the Government's e-Accessibility Action Plan, and were written by accessibility advocate Sandi Wassmer, who was co-writer of the action plan.
Advice includes providing options for a diverse range of potential visitors, not placing demands or restrictions on website users and providing easy-to-follow instructions to help minimise user error.
e-Accessibility is not just about enabling disabled people to access the internet and the principles aim to provide the tools to build great internet experiences for all.
Communications Minister Ed Vaizey said: "Inclusive web design enables the creation of beautiful, intuitive and accessible websites for all: broadband is only a part of the vision of an open and inclusive Internet.
"Ensuring the UK web industry has the knowledge and skills to deliver inclusive websites is just as important. 
Further information
Published 1 June 2011