Inaccurate e-log costs skippers and vessel owners £16,000
The skippers and owners of a fishing vessel have been ordered to pay over £16,000 in relation to electronic logbook offences.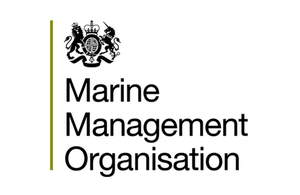 The skippers and owning company of the Brixham-based scallop vessel Jacomina (BM208) were sentenced by South Devon Magistrates' Court (sitting at Newton Abbot) on Wednesday 21 May for failing to correctly submit electronic logbook information on 4 separate occasions during 2013.
The prosecution was brought after the Marine Management Organisation (MMO) identified a discrepancy in the information supplied in the vessel's fishing logbook when compared with the data returned from the vessel's satellite monitoring system. The court was told that the discrepancy would have resulted in an underestimation of the number of days the vessel had spent at sea, which are limited under the Western Waters Days at Sea Scheme.
The scheme applies to UK fishing vessels of 15 metres and over in length fishing for either king scallops (Pecten maximus) or queen scallops (Aequipecten opercularis) in ICES Area VII and limits the number of days such vessels may spend at sea for each 3-month period.
At an earlier hearing the defendants pleaded guilty to 4 offences of submitting inaccurate entries for the times of departure and return to port on the electronic logbook.
Skipper Stephen Trust was fined £1,500 for each of 3 offences and ordered to pay a £100 victim surcharge plus £4,997 contribution to prosecution costs. Skipper Mark Bolton was fined £1,000 for 1 offence and ordered to pay a £100 victim surcharge plus £1,670 contribution to prosecution costs. Trust Trawlers, the owners of the vessel, were fined £1,000 for each of the 4 offences and ordered to pay a £100 victim surcharge.
The total fines and costs imposed by the court were £16,467.
MMO recognises that the vast majority of the fishing industry is compliant with the rules that govern its commercial activities. We aim to encourage compliance with fisheries legislation through education, advice and guidance to the industry wherever possible. Where necessary we may take enforcement action which could result in a court appearance, potential fines for masters and owners, and forfeiture of equipment imposed by the court.
Published 22 May 2014