News story
Important Helmand bridge is repaired
Afghan engineers have repaired an important bridge on the Helmand River in Afghanistan.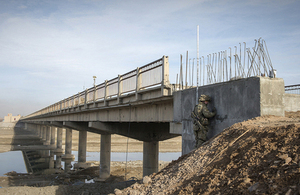 The unveiling of the refurbished bridge comes as part of a multinational operation to support trade in Helmand province once International Security Assistance Force (ISAF) troops have left the country.
The bridge near Gereshk in central Helmand is an important crossing on the main ring road that runs around all of Afghanistan. Damaged by insurgents' explosives in 2012, UK Royal Engineers and US marines put a temporary structure in place to maintain traffic flow.
Earlier this year, an operation to remove the temporary section and fix the bridge underneath was completed. The local government sourced a contractor to repair the bridge to an industrial standard so that it will bear the weight of vehicles and allow commerce to flow across the river.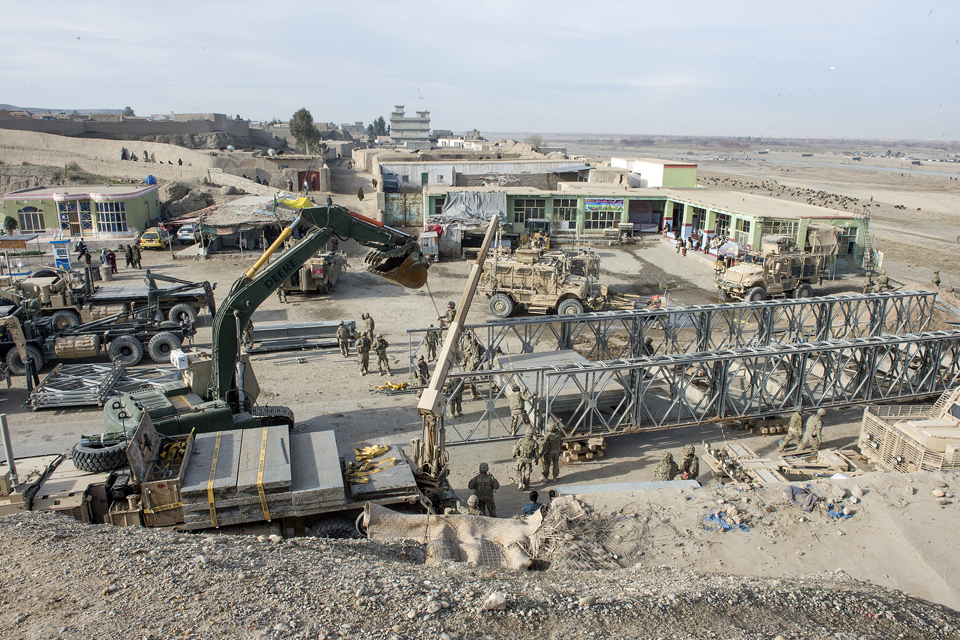 Staff Sergeant Andy Bracey commanded a small team of engineers, working alongside their US Marine Corps counterparts, to remove the temporary bridge. He said:
The progress of Afghan governance is obvious; a few years ago we would have been repairing the bridge, now we're here removing ISAF equipment to let the Afghans repair the bridge themselves.

It was the largest operation I've been involved in on Operation Herrick 19 – it was quite an impressive sight with the amount of vehicles and personnel involved.
As well as the Royal Engineers involved in the removal of the temporary bridge, additional troops were deployed to provide security and keep the route clear.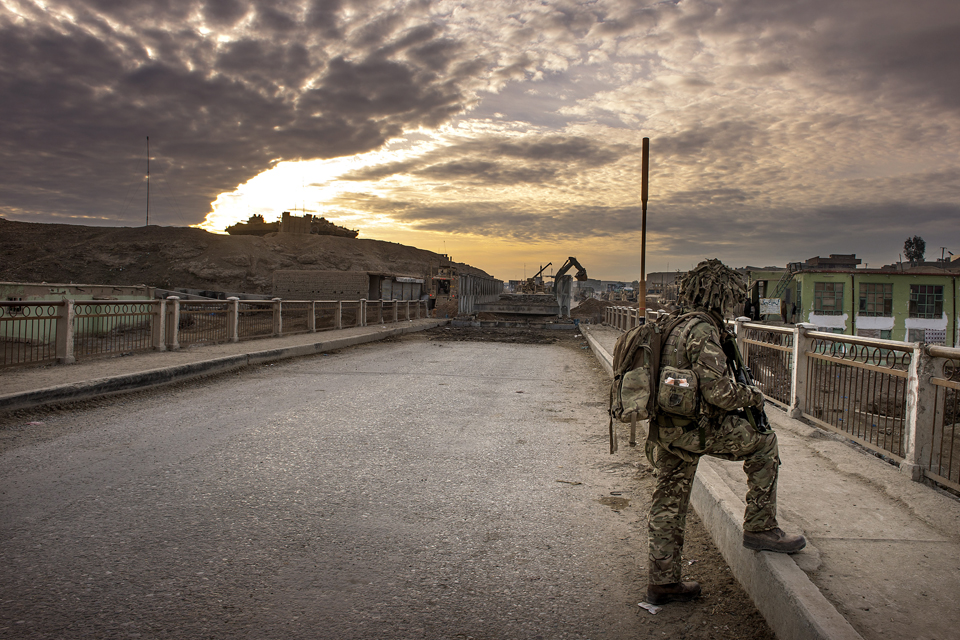 Lieutenant Dave Moore-Dutton said:
It was a hard night's work clearing around the area to ensure the safety of all involved. The boys were pretty tired, but it's good to know we're helping Afghanistan and the Afghan people.
With the Afghan National Security Forces firmly in the lead for security operations across Afghanistan, UK troops are providing support where necessary ahead of the end of their combat role later this year.
Task Force Helmand personnel will gradually leave the UK's remaining bases in central Helmand, redeploying equipment and vehicles.
Published 3 March 2014