Important change to passport service for British nationals in Mongolia
The British Government is making important changes to the passport service for British nationals living overseas.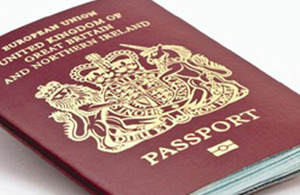 From 9 December 2013, the application process will be centralised and British nationals in Mongolia should submit their passport application to Her Majesty's Passport Office in the UK.
All the information required to make an application will be found at https://www.gov.uk/overseas-passports. Applicants will be required to send their applications to the Passport Customer Service Centre in Liverpool. There will be no change to processing times.
This important change follows reviews by the National Audit Office and is designed to achieve economies of scale, greater security and consistency in decision making. Before 9 December, British nationals living in Mongolia submitted passport applications to a regional processing hub in Hong Kong.
If you have recently submitted your UK passport application, it will still be processed.
Further information
For complaints on passports, please contact the Customer Contact Centre by phone, in writing (letter or fax) or by email at:
Passport Customer Service Centre
PO Box 175, Newport, Gwent
NP20 1XA, United Kingdom
Telephone number: +44 (0) 300 222 0000
Fax number: +44 (0) 1633 473899
Email: overseasNewportCCC@hmpo.gsi.gov.uk

Published 11 December 2013