Importance of sport and exercise medicine outlined in new guide
A new guide on sport and exercise medicine (SEM) outlines how it delivers improved quality of care and productivity. SEM is the first new medical…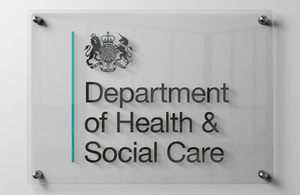 A new guide on sport and exercise medicine (SEM) outlines how it delivers improved quality of care and productivity.
SEM is the first new medical specialty for more than 25 years and its establishment was a London 2012 Games bid commitment.
'Sport and Exercise Medicine: A Fresh Approach' emphasises the importance of SEM in chronic disease management, the prescription of exercise to those patients with co-morbidity, the diagnosis and management of musculoskeletal injury and the education and training of allied professionals in these skills.
NHS SEM services are available now and SEM doctors have been trained to deliver them. SEM services are flexible and can be delivered in primary, secondary and intermediate care settings as well as in public health.
Published 28 May 2012