Implementing revisions to EU regulations on electronic communications
The Government today revealed how changes to the EU regulations covering electronic communications will be implemented.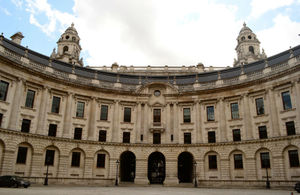 The updated directives must be implemented by May 25 and the Government today published its final plans following a consultation, which was launched in December.
Communications Minister Ed Vaizey said:
Our use of digital technologies, mobile and fixed line phone services, e-mail and the internet continues unabated.
The changes to the EU Electronic Communications Framework bring our regulatory framework up to date.  They will help ensure there is a level playing field across Europe.
The Government will adopt the amended Framework exactly as set out and will not 'gold-plate' the regulations by adding any additional measures, to ensure British firms can compete equally with the rest of Europe.
One of the most significant changes will be to the use of cookies, which are text files that websites put on a user's computer to store information such as the user's preferences.  Organisations running websites will need the user's permission before a cookie can be used.
The Government recognises the internet would be severely restricted without cookies and concerns were raised during the consultation that changes to the use of cookies could have serious impacts on the web.
To address these concerns the Government will work with browser manufacturers to see if browser settings can be enhanced to meet the requirements of the revised directive. 
Enhanced settings would present users with easily understandable choices on importing cookies on to their machine.
The Government is also supporting cross-industry work on third party cookies in behavioural advertising. Adverts would have an easily recognisable icon so users could access more information and an option to refuse those and other cookies.
However, a one size fits all solution is not appropriate to the UK.  Flexibility is essential for innovation and new business models.
Therefore the Government will set up a second working group with industry to explore other options to complement the guidance that will be issued by the Information Commissioner's Office.
The European Commission has backed our approach to implementing the changes to the directives.
Secondary legislation to make the changes law will be put before Parliament shortly in order to meet the May 25 deadline.
Mr Vaizey said:
We recognise that work on the technical solutions for cookie use will not be complete by the implementation deadline. It will take time for meaningful solutions to be developed, evaluated and rolled out.
Therefore we do not expect the ICO to take enforcement action in the short term against businesses and organisations as they work out how to address their use of cookies.
Many of the revisions to the Framework will have little impact in the UK as  the changes already exist in UK regulation.
Notes to Editors
HMG response to its consultation on proposals and overall approach including its consultation on specific issues (includes a link to the _Implementing the revised EU Electronic Communications Framework _document).
The Information Commissioner's Office will publish further guidance on the use of cookies.
Press Enquiries: 020 7211 2210
Out of hours telephone pager no: 07699 751153
Public Enquiries: 020 7211 6000
Published 15 April 2011