Implementation of medical revalidation
Demonstrating that doctors are up to date and fit to practise.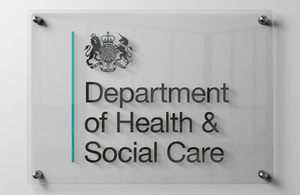 Medical revalidation will be the process by which all doctors who are licensed with the General Medical Council (GMC) will regularly demonstrate that they are up to date and fit to practise. Doctors will normally revalidate every five years.
Revalidation will build on existing processes, strengthening them to meet the needs of regulation and to ensure greater consistency.   Revalidation will be based on a local evaluation of doctors' practice through appraisal; its purpose is to affirm good practice.
Alongside this, enhanced systems of appraisal and clinical governance must be robust to identify and tackle poor performance at an early stage.
Why is revalidation being implemented?
Patients have a right to expect that the doctors who advise and treat them are up to date in their knowledge and skills and are fit to practise. The purpose of revalidation is to assure patients and the public, employers, healthcare providers and other healthcare professionals that licensed doctors are up to date and practising to the appropriate professional standards.
---
Who is responsible for implementing revalidation?
---
The overall responsibility for leading the work to introduce revalidation rests with the GMC.  The DH and its delivery arm, the NHS Revalidation Support Team (RST) and other partners have a critical role to play in contributing to the design of the system and enabling its implementation in England.
---
Where are we now?
The first stage of piloting ended on 31 March 2011.   An independent Pathfinder Pilot Evaluation Report was published on 15 July 2011.
A final year of testing is under way to ensure that the proposed model for revalidation is applicable for all doctors working across different environments and with varied patterns.  It will provide the opportunity to gather the robust evidence of the practicalities, costs and benefits of revalidation.
What is the timeframe and plan?
** **DH is committed to working with the GMC and other partners to ensure that everything is in place by the summer of 2012 for a test of readiness for the implementation of medical revalidation.
Further reading
Published 11 October 2011