World news story
UK urges the world to prepare for action on climate change
All nations at this week's international climate change talks must leave Warsaw with a clear political understanding that a new global climate deal will be agreed in 2015, UK Energy and Climate Change Secretary Edward Davey told the conference today.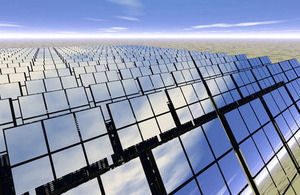 Mr Davey said:
This week in Warsaw is absolutely critical to getting a climate deal in 2015. No one should leave this conference without the clear understanding and agreement that from here, we must make sure that when we arrive in Paris in 2015 we are ready to strike a deal.
The UK will be working as part of the EU, to gain momentum for a deal with a push for 50% reduction in European emissions. But we will need to see similar ambitions and commitment from other developed and emerging partners before we can sign".
Mr Davey also announced that the UK will join the United States in agreeing to end support for public financing of new coal-fired power plants overseas, except in rare circumstances in which the poorest countries have no feasible alternative. The two governments will work together to secure the support of other countries and Multilateral Development Banks to adopt similar policies.
More information:
Published 21 November 2013