News story
Hugo Swire welcomes election date for Nepal
Foreign Office Minister for South Asia Hugo Swire has welcomed the announcement of a date for elections in Nepal.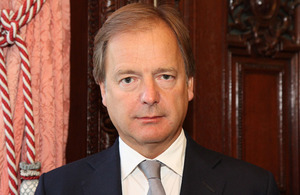 Hugo Swire said:
"I welcome the announcement made by the Interim Election Council (IEC) in Nepal to hold elections in November 2013. This is a positive step forward for the government and people of Nepal. I commend the efforts of the IEC and Election Commission so far in ensuring preparations for free, credible, democratic and inclusive elections. As a longstanding friend of Nepal, the UK will support in any way we can."
Nepal's Interim Electoral Council (IEC) took office in mid-March after a prolonged period of stalemate following the dissolution of the Constituent Assembly (CA) in May 2012. Since the IEC took office, the UK has stressed the importance of setting a date for elections. The UK is planning to support domestic, regional and international observers, responsible media reporting on elections and a programme to increase the number of women CA members elected. Once a Constituent Assembly is voted in, the final stage will be to agree a constitution which allows for a more inclusive and federal state in Nepal.
Further information
Follow Hugo Swire on Twitter @HugoSwire
Follow the Foreign Office on Twitter @foreignoffice
Follow the Foreign Office on Facebook and Google+
Subscribe to the announcements feed or email alerts to get our latest news and announcements
Published 14 June 2013