News story
Housing our ageing population design awards endorsed
The Department of Health is endorsing the 2012 Housing our Ageing Population: Panel for Innovation (HAPPI) Award as part of the annual Housing…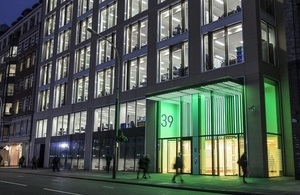 The Department of Health is endorsing the 2012 Housing our Ageing Population: Panel for Innovation (HAPPI) Award as part of the annual Housing Design Awards.
The HAPPI award celebrates innovative approaches to the design of older people's housing, with a specific focus on the user's living experience.
Minister of State for Care Services Paul Burstow said: "I am delighted to announce that the Department is endorsing the HAPPI Housing Design Award for 2012.
"We must celebrate new housing that is meeting the needs and aspirations of older people, this award will put the spotlight on developments that are doing just that."
The Housing Design Awards, which were first announced back in 1947 by the then Ministry of Health, is a national programme supported by Government and the industry's key professions and organisations. It draws its judges from, for example, planning, surveying, architecture, housebuilding and government.
The Housing Design Awards ceremony is scheduled to take place in June, and applications close on 1 March.
Further details including last year's winners can be found on the Housing Design Awards website.
Published 17 February 2012