Housing Minister urges housing association executives to commit to pay transparency
Grant Shapps calls on housing association executies to publish their salaries.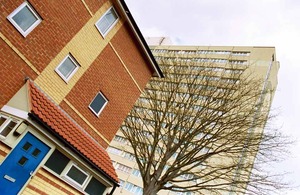 The Housing Minister is urging housing association executives to commit to the same pay transparency as other senior executives whose salaries are paid for by the public purse.
Mr Shapps, commenting on figures that show some housing association executives are paid more than the Prime Minister, said:
This government will champion a new era of transparency by shining a bright light on how hard earned taxpayers' cash is being spent. I can see no reason why housing charities who themselves receive public funds should be exempt from this important process.

There is a clear public interest in the creation of a new 'right to data' ensuring that all types of information are routinely published; including the salaries of those earning higher salaries. We are keen to encourage all organisations who receive public money to sign up to the same principles of transparency in order that the taxpayer can see where their money is being spent.
The Cabinet Office has published the salaries of the highest earning senior civil servants.
Published 2 June 2010