News story
Housing Minister Grant Shapps responds to an article about housebuilding in the Financial Times
Homes posturing ignores reforms From Grant Shapps MP. Sir, The National Housing Federation is once again true to form with its cynical posturing…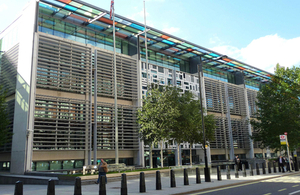 Homes posturing ignores reforms
From Grant Shapps MP.
Sir, The National Housing Federation is once again true to form with its cynical posturing on the future of housing supply. But as ever, it is only painting a partial picture of the radical reforms that will boost the provision of affordable homes across the entire country ("Cheaper property blow for Midlands and north", Financial Times, February 18).
We do not recognise these figures from the NHF - indeed it is meaningless for it to speculate on how many homes will be built in different parts of the country before the Homes and Communities Agency has received or agreed a single bid for funding from housing associations. Its analysis also chooses to ignore many of the reforms that will improve the provision of affordable housing across the country.
Affordable rent is only one of the options for generating extra investment for new homes. Providers also have the flexibility to use a wide variety of funding, including surpluses from existing rental income and revenue from sales and shared ownership, as well as contributions through the planning system. Strengthened powers to utilise public sector land, and extra funding for affordable homes through the new homes bonus, including for bringing empty homes back into use, will also give providers extra tools to deliver the affordable homes people need, where they are needed.
Housing associations have a long history of delivering innovative solutions to provide affordable homes, and I have every confidence that they will continue to use this expertise and the full range of these reforms, working closely with councils, to build more affordable homes in every part of the country.
Grant Shapps MP
Published 22 February 2011