Government response
Housing Minister Brandon Lewis' response to Wolfson Prize
Housing Minister Brandon Lewis responds to the result of the Wolfson Prize.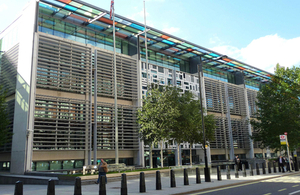 Housing Minister Brandon Lewis said:
We are committed to protecting the green belt from development as an important protection against urban sprawl - today's proposal from Lord Wolfson's competition is not government policy and will not be taken up.

Instead, we stand ready to work with communities across the country who have ideas for a new generation of garden cities and we have offered support to areas with locally-supported plans that come forward. But we do not intend to follow the failed example of top-down eco-towns from the last administration. Picking housing numbers out of thin air and imposing them on local communities builds nothing but resentment. This government has abolished regional quangos' role in planning - instead, we have empowered elected local councils to determine where new homes should and shouldn't go.

And already we're working with local councils and residents to develop the first garden city at Ebbsfleet, which will deliver up to 15,000 new homes, and published a prospectus offering support to communities with locally-supported plans for a garden city in their area.
Published 4 September 2014