Television licensing and content
Encouraging strong, high-quality broadcasting.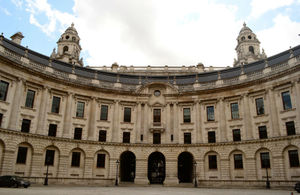 TV Licensing
Administration and enforcement of the television licensing system is the responsibility of the BBC, which operates independently of Government.
Day-to-day administration and enforcement of licence fees is undertaken by TV Licensing, which acts as agents for the Corporation.
TV content
Government does not intervene in programme matters, neither on arrangements for broadcast scheduling nor on content.
Ofcom, the BBC Trust and S4C are independent of the Government and responsible for safeguarding the public interest in broadcasting. They set out the rules and guidance with which broadcasters must comply.
Within this framework, broadcasters make judgements about what individual programmes should contain and the time at which they are broadcast.
Contact
If there are BBC programmes you are concerned about, convey your views to:
BBC Audience Services
PO Box 1922
Darlington DL3 0UR

What DCMS do
set the licence fee, which funds the BBC
encourage strong public service broadcasting, of high quality and variety
Further information
Published 28 January 2013