News story
Hospital cleaning: revised specification published
British Standards Institution (BSI) has published a new version of the standard for planning and measuring hospital cleanliness (PAS 5748).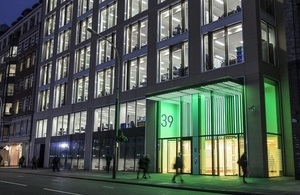 This revision offers an example that shows the level of risk that poor cleaning standards can pose for patients, staff and visitors. It covers various locations in hospitals and a range of equipment and fittings.
Trusts that adopt it can use it to show how they will comply with Care Quality Commission requirements on cleanliness.
This updated cleaning specification is free to download for all NHS staff and organisations.
Recent assessments show standards of hospital cleanliness are high. Keeping them that way supports all the successful efforts to reduce the incidence of healthcare associated infections such as MRSA.
The standard was first published in 2011 to help acute, community and mental health hospitals prove they have systems in place to ensure they are clean and safe for patients. Its development is sponsored by the Department of Health.
Published 24 November 2014