News story
176 hospices receive £60 million funding boost to improve end of life care
Hospices across England have been awarded a share of £60 million of government funding to improve care environments and settings.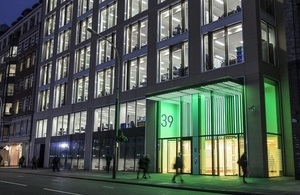 A total of 176 hospices, providing end of life care for children and adults, will benefit from the funding, which is part of the Capital Grant Scheme.
The money will be used to invest in spaces for patients and their families and carers, as well as supporting the care that hospices provide to people in their own homes.
The deadline for hospices to apply for funding was in November 2012. The successful bids announced today will fund initiatives including:
improvements to day therapy facilities, including providing transport services
refurbishment of inpatient and visitor areas, including improvements to bedrooms and bathrooms, and providing overnight facilities for families
improvements to gardens and outside spaces so patients can spend time outdoors
Published 10 April 2013