Horniman and Geffrye Museums to stay with DCMS
London museums will continue to be sponsored directly by government.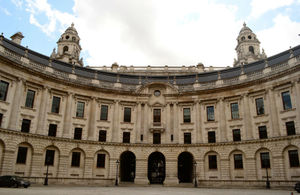 DCMS is the government department responsible for supporting our national museums and galleries.
DCMS also has a funding relationship with several other museums including the Horniman and Geffrye Museums based in London.
The Horniman Museum and Gardens in South East London has an award-winning collection specialising in anthropology, natural history and musical instruments, while the Geffrye Museum in East London specialises in the history of the home.
In October 2010, we announced that we would be exploring whether the Horniman and Geffrye Museums would be more effectively sponsored through other bodies in the longer term.
Since then, we have worked with both museums to consider potential new sponsors. Following detailed discussions about a number of options, including a possible transfer to Arts Council England, we have decided not to pursue any alternative sponsorship options and for the museums to remain with the Department.
We are fully committed to building on the success of both museums and ensuring their future success.
Further information
Published 25 January 2013