News story
Home Secretary statement: London Bridge attack
Home Secretary Amber Rudd has given the following statement in reaction to the London Bridge attack.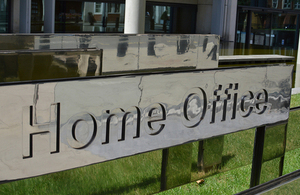 Home Secretary Amber Rudd said:
This was an horrific attack in the heart of our capital city, targeted at people enjoying their evening with friends and family. My thoughts are with the victims and all those affected by this incident.

As ever, in difficult and traumatic circumstances, I am extremely proud of and thankful to our police and emergency services who responded so swiftly and those who will work tirelessly as the investigation into this appalling act continues.
Find out more about the support available if you have been affected by the attack in London.
Published 4 June 2017