Home Secretary outlines police reform
Home Secretary tells senior police officers that the government won't stand in the way of reform.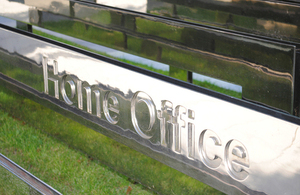 At the Superintendents Association Conference today, Theresa May told officers that savings need to be made in policing, but that 'lower budgets do not automatically mean lower police numbers.'
Policing social tensions
Addressing comments made by Association President, Derek Barnett about the potential impact of budget cuts on policing social tensions in the UK, she said the British public don't simply resort to violent unrest in the face of challenging economic circumstances.
 
The Home Secretary encouraged officers not to pre-judge the outcome of the spending review, adding that the frontline should be the 'last place you should look to make savings, not the first.'
Strip out bureaucracy
It is the responsibility of everyone to look at their internal processes to strip out bureaucracy, she said.
Ms May added that if individual forces want to consider a merger as a way of saving costs, then those cases would be considered - but mergers will not be forced on anyone.
Her first priority as Home Secretary, she asserted, is to 'make our communities safer'.
The government will not interfere in policing: 'We won't burden you with a neverending string of new initiatives. We won't impose national targets and one-size-fits-all solutions to local problems.'
 
Directly elected Police and Crime Commissioners, she said, will return democracy to policing. 'That person - the Police and Crime Commissioner - will have a mandate from the public to hold his or her chief constable and police force to account. They will ensure that the police focus on what local people want.'
Beat meetings and crime data
Meanwhile, beat meetings will allow the public to scrutinise the work of their local force and she promised that crime data will allow people to see 'what is happening on their streets.'
 
She concluded her speech by calling on senior police officers to inspire those under their command: 'to make things happen and to drive the service forward. You hold the key to delivering reform.'
Published 15 September 2010