Home Secretary meets police on the beat
During meeting with police, Theresa May said that administration will focus on slashing bureaucracy and getting more police out on the beat.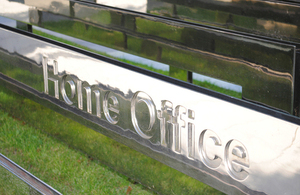 As a new government, one of our commitments is to enable police to get out more on the streets and do the job they want to be doing and that the public want to see them do,' the Home Secretary said while visiting the Latchmere area of Clapham. 'To do that we want to slash bureaucracy and get more police out on the streets.'
She said by working to improve how efficient police forces are, resources will become available for more officers to be on the streets.
Allowing the public to elect police commissioners
She also said that work will start immediately to allow the public to elect police commissioners - creating a direct connection between people and their local officers. The process will make police more accountable to the public.
'One thing that is absolutely clear is that, it is not to intervene or get in the way of operational independence of the police, but we believe greater accountability is necessary,' Ms May said.
See photos of the Home Secretary's visit on our Flickr photostream.

Transcript for Home Secretary Theresa May meets police in south London
Published 13 May 2010